SsangYong Rexton Towing
At SsangYong, we don't just understand 4x4, we're fluent in it. Specialists with over 65 years of 4-wheel drive experience. The Rexton 4x4 system draws on all that experience of continuously advancing 4x4 technology. Its selectable 4-wheel drive system is reassuringly capable, whatever the need, whatever the weather. When the going gets really tough, you can you simply select 'low-range' which splits the torque equally between front and rear axles to provide all-round traction and ensure optimum grip across even the most challenging terrain.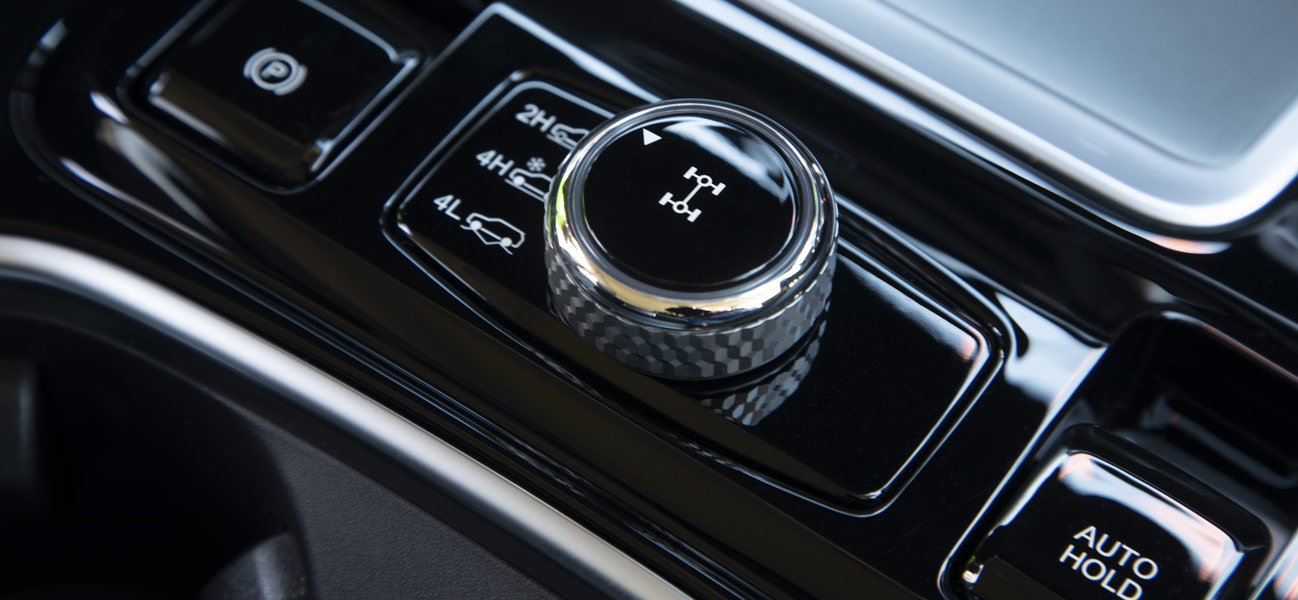 Fluent in 4
X

4

For greater efficiency and fuel-economy, the car features a part-time 4x4 option with power delivered just to the rear wheels for normal road use. 4-wheel drive can be selected electronically when required and low-ratio selected when the off-road conditions become more challenging.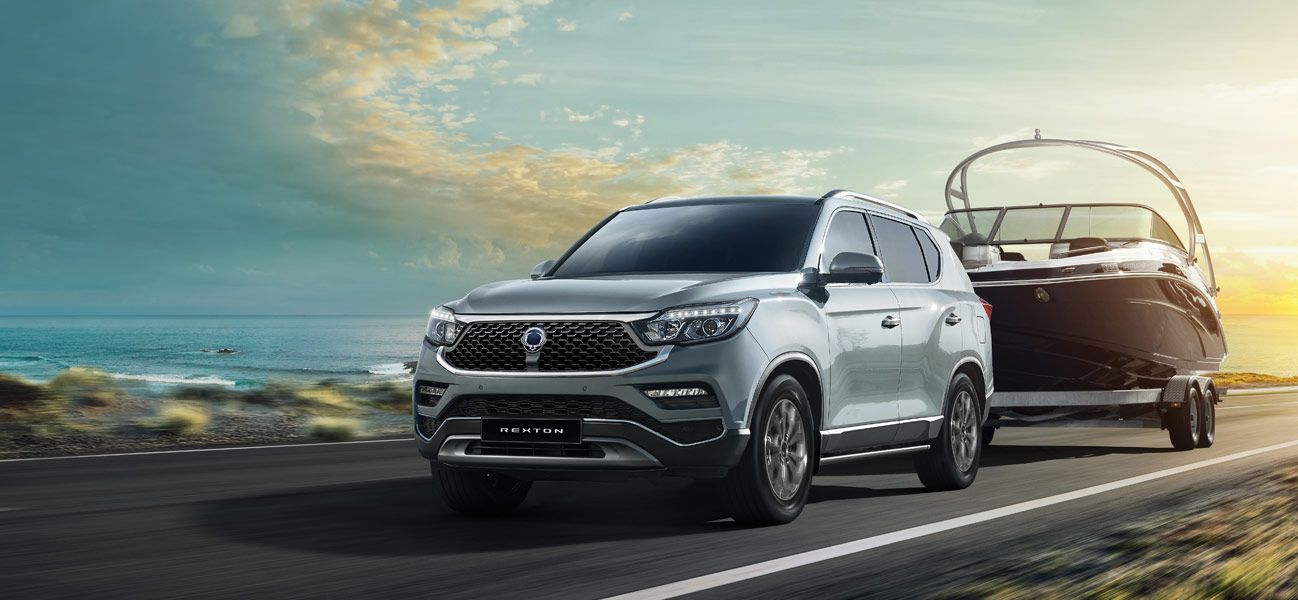 TOWING PROWESS
The Rexton will make light work of hauling a large caravan, horsebox, boat or work trailer.
It has a strong ladder chassis that provides a substantial towing platform and a mighty towing capability of 3.5 tonnes*.
Add that to the 4x4 capability and we're sure you'll understand why we call it 'magnificently muscular'.
*Automatic only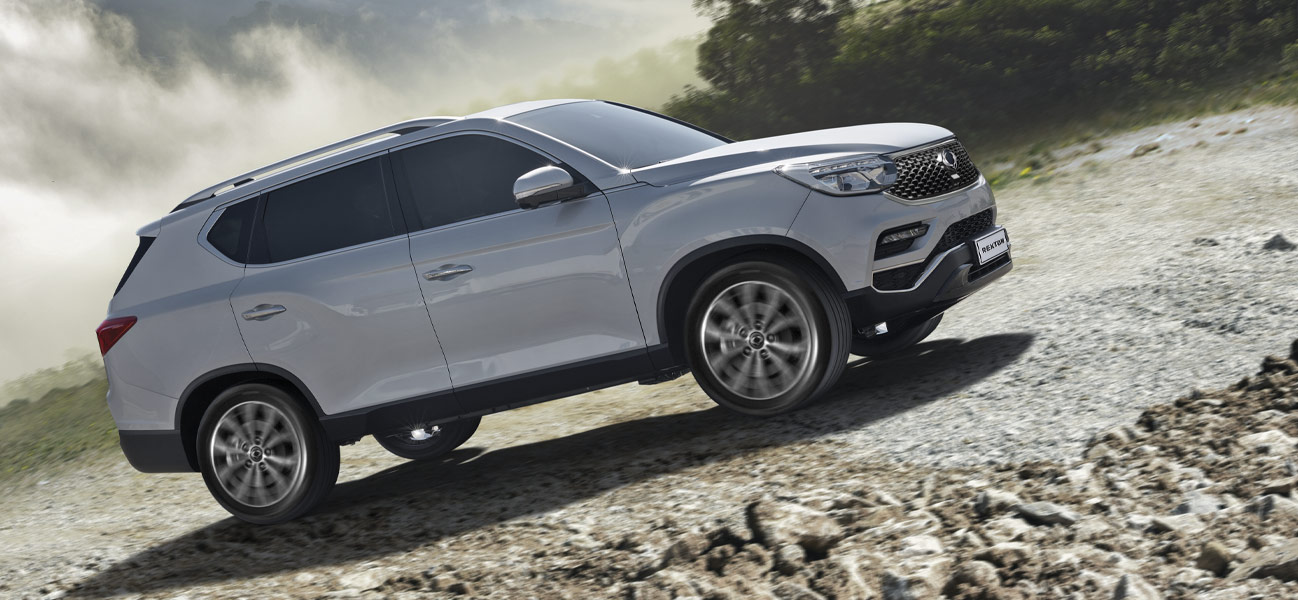 Hill Start Assist
Rolling backwards during a hill start is a thing of the past with the Rexton.
In these kind of situations, its Hill Start Assist feature acts as an automatic handbrake and is a great ally to have on your side when driving in tricky conditions or when towing.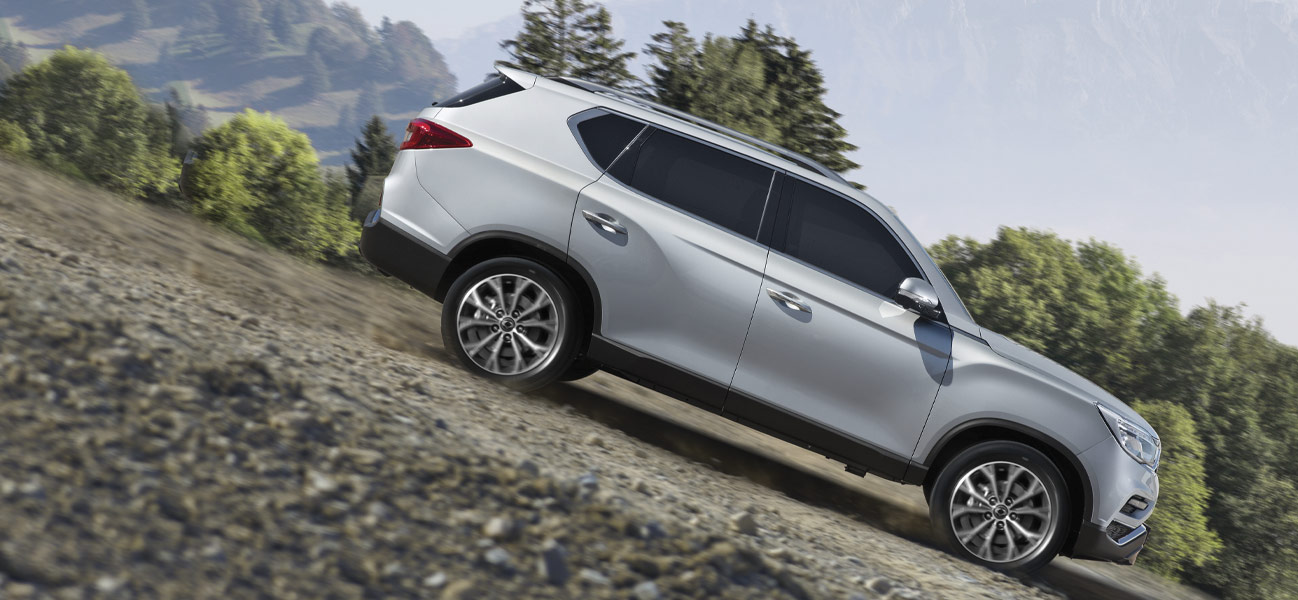 Hill Descent Control
The Rexton also helps you stay in control when you find yourself driving downhill.
Hill Descent Control is a low-speed control that activates when the car is handling a steep downhill drive and automatically controls of the rate of descent.